Service for tourists and tourism
I love my new home – Cape Breton. So I use every opportunity I get to talk about it and to show how awesome it is to visit this beautiful island.
The Cabot Trail, the Bra d'Or Lake, the ocean, the beaches, the woods, the highlands, the people, the animals  – there is so much to discover.
In addition, there are  countless activities for you to enjoy. You can hike the many trails, cycle, kayak the ocean and rivers, swim and other water sports, fish and so much more. There are local festivals to see throughout the island. Music, dance, art, culture, delicious food and local crafted beer are waiting for you to discover.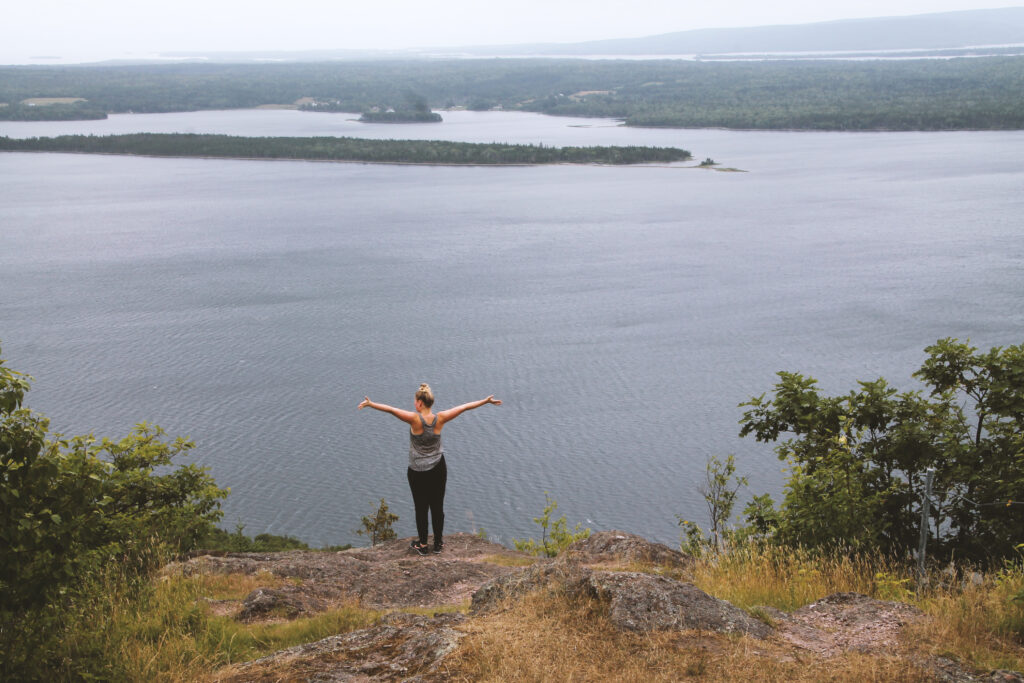 photo by Susanne Stiller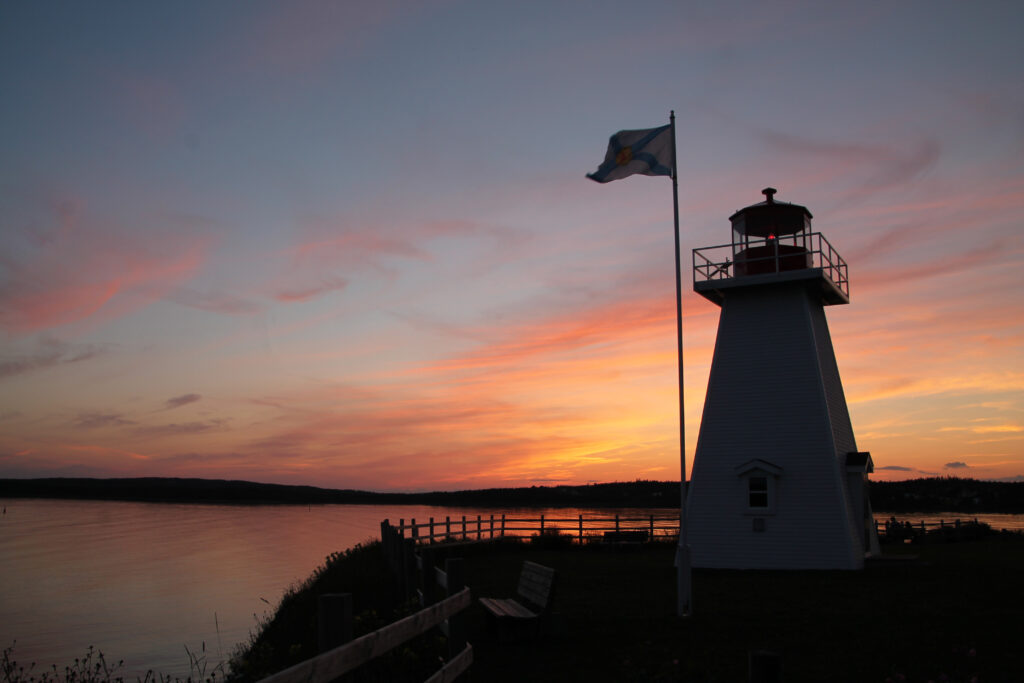 photo by Annie MacDonnell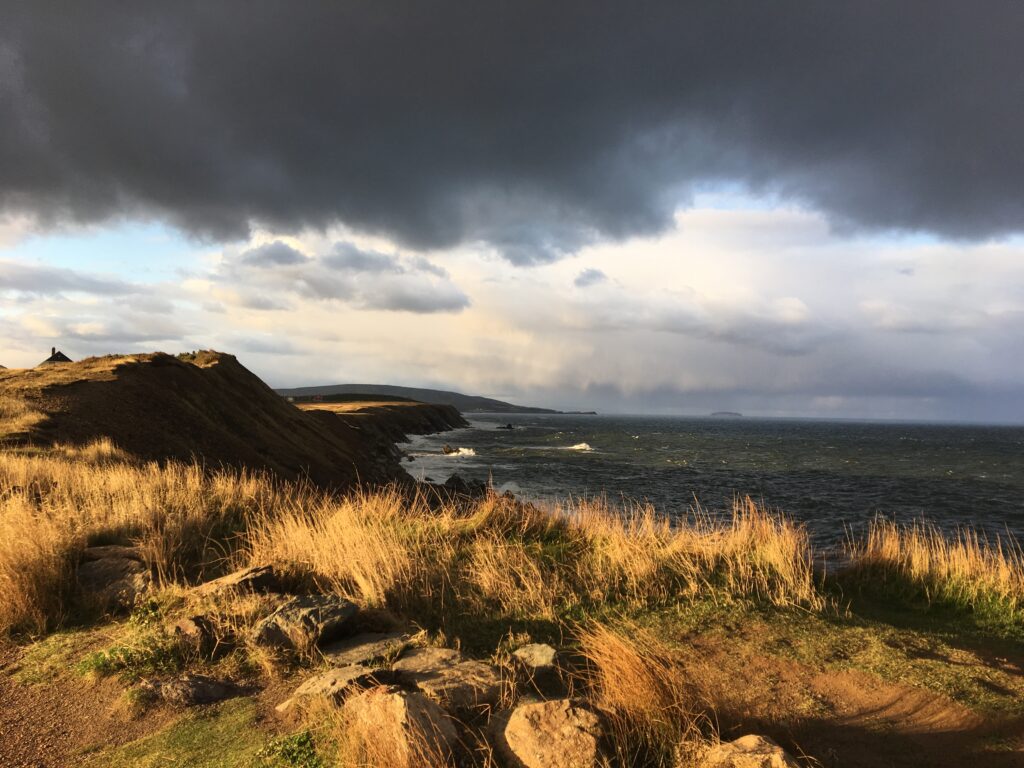 I want to share my awesome experience of Cape Breton!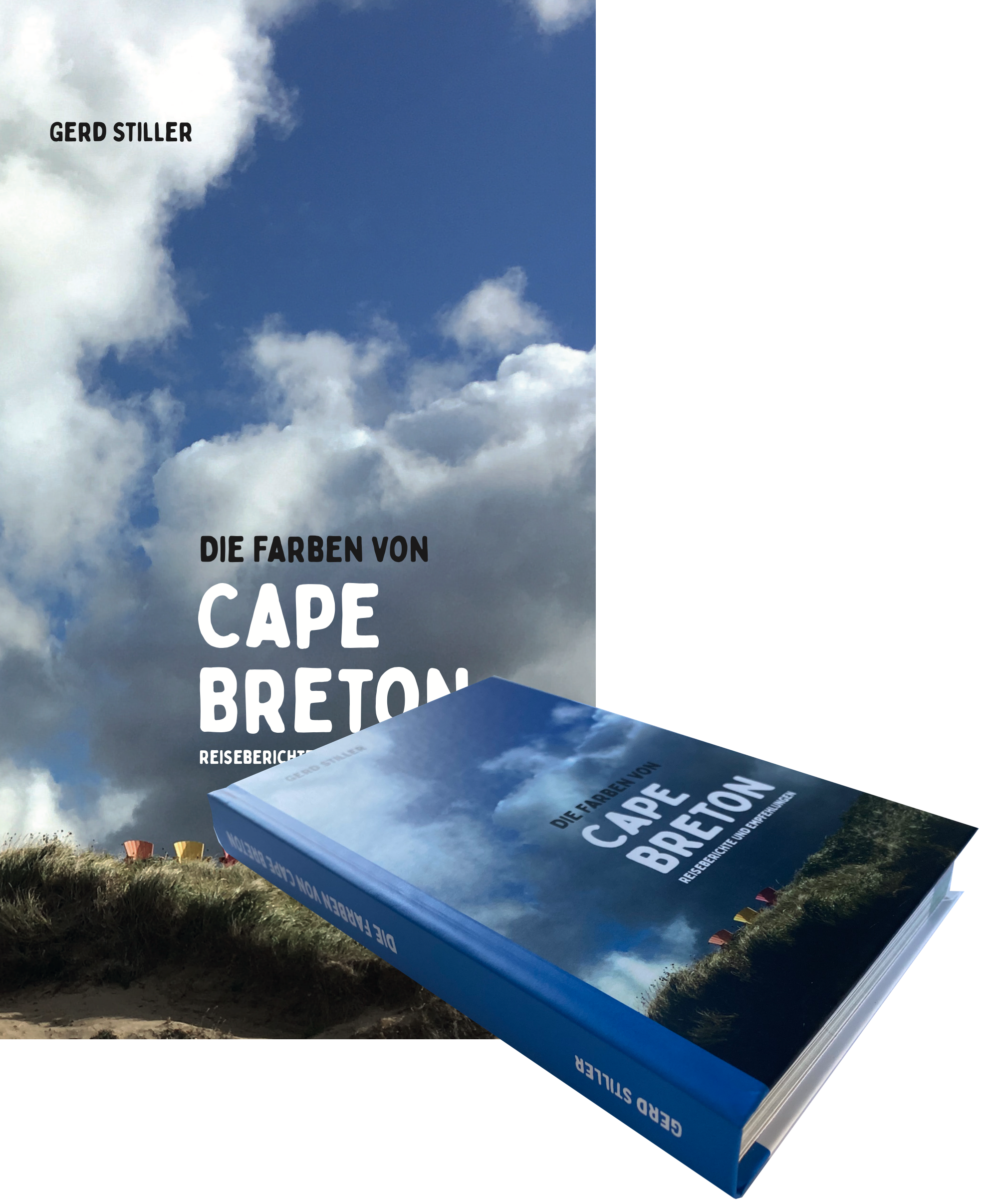 I was overwelmed with this island, so I had to write about it. The result is my book about Cape Breton. In addition to pictures and descriptions of Cape Breton, the book also include many beautiful places of the Nova Scotia Mainland.
This book is in the German language and is selling in German speaking countries by Amazon.
You may wonder why my book is not available in English, but there are so many great books about Nova Scotia and Cape Breton already, there is no need to add a new one. In Germany, I did not find books about Cape Breton and from what books I did find on Atlantic Canada, they didn't offer realistic information about Nova Scotia.
I hope, my book will encourage people to visit.
Perfect Tours for your guests!
If you operate a hotel or run a holiday accommodation business, I can offer specialised tours and activities for German speaking guests that are perfectly tailored for them.
You can inform your customers that they can set up an hour information session with me to answer questions, give essential information relevant to their needs and if they would like, set up a customised tour that would encompass the activities they wish to enjoy while on vacation.
This can be done by phone or video conference call. This service will create customer satisfaction which is good for your future business.
As a tour guide, my service includes pick-up and support during the entire tour.
I provide complete support during activities, such as cycling and kayaking, including the use of my equipment (bicycles, e-bikes and kayaks / canoes).
If you would be interested in including my book on Cape Breton as part of your service to your customers, I can arrange a delivery in Germany, Austria or Switzerland. If you would like to purchase a copy on my book for your business, I can deliver it to you and discuss what I can do to enhance your customer base .
Let's meet and find out how I can help your touristic business.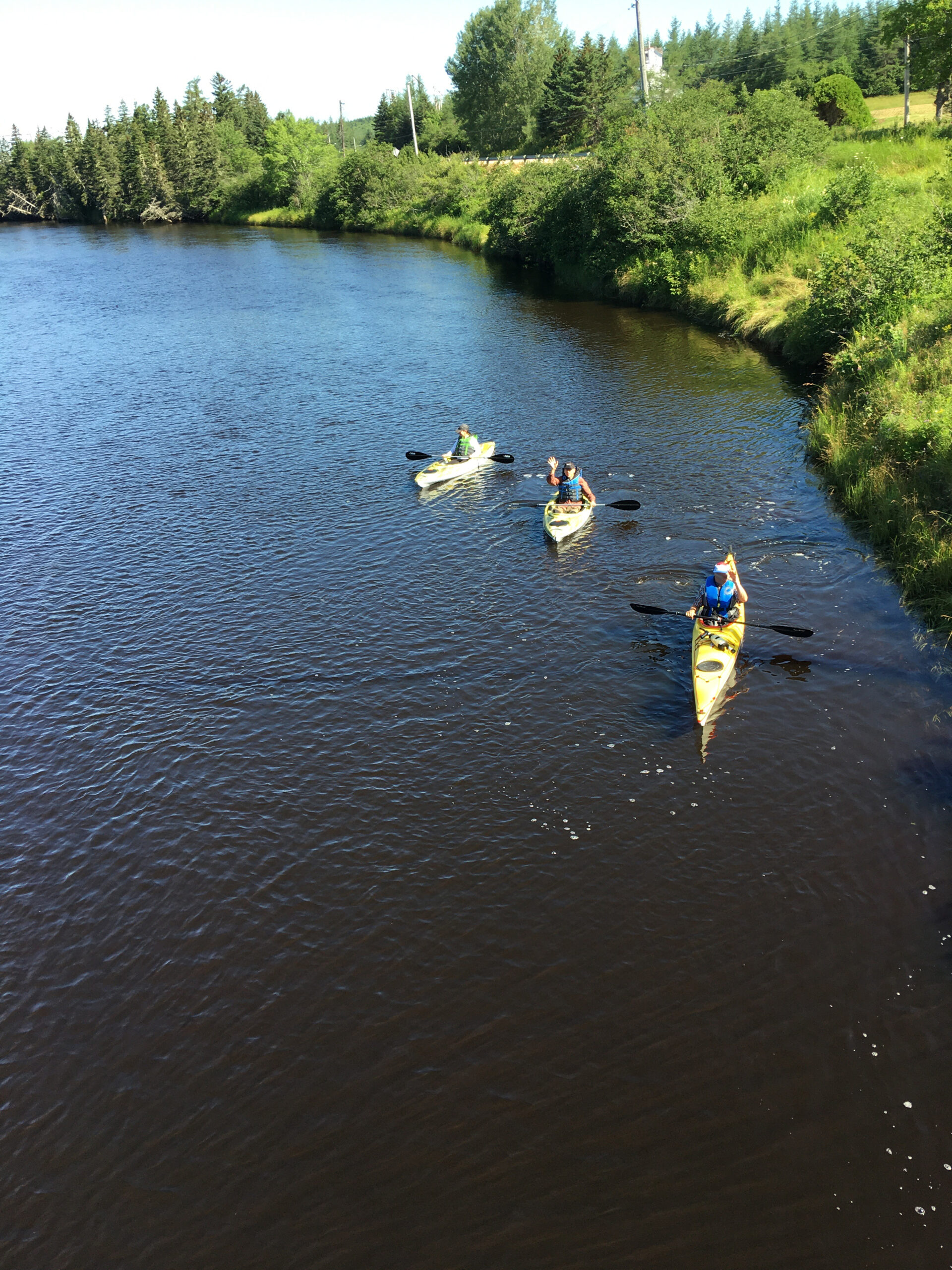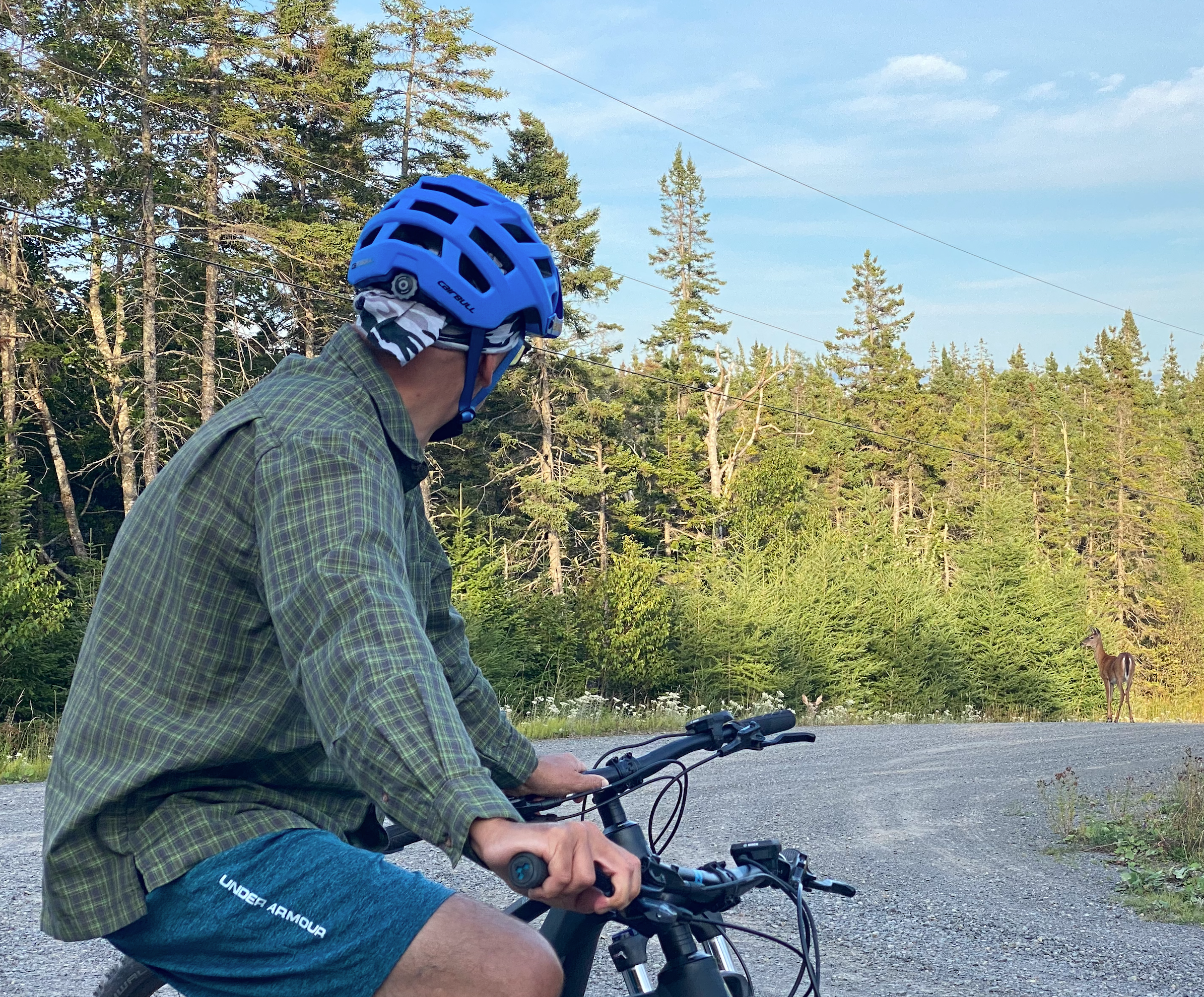 Tours and activities together with your guests.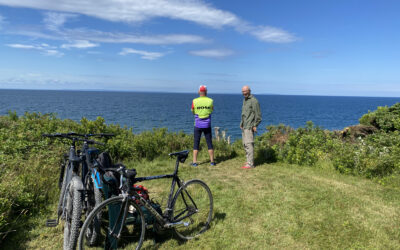 Several bicycles are available for tours. A total of 7 bicycles, including 4 e-bikes. We always use e-bikes for tours with guests, except that someone expands to request a standard bike. If I act as a guide, 3 more people can come along. You want to order? Ask me!...
Visit Us
1964 Highway 247
L'Ardoise
B0E 1S0
Nova Scotia, Canada
Call Us
+1 (902) 919-3543 (Canada)
+1 (802) 321-0112 (U.S.)
Are there some questions? Ask me!
Our office hours are Monday to Friday
from 9AM to 5PM Atlantic Time.
Please allow 24-48 hours for our response.